We're all set to release our next song and it's a cover song.  When we first got together it was for the purpose of creating our own music and it never even crossed our minds to do any covers but when we recorded this song we decided that we liked it so much we just had to release it. And hey, we're joining the ranks of Elvis, The Beatles, Led Zeppelin, Prince, and AC/DC, all of whom have released covers. If it's good enough for them who are we to argue?
The song is the classic Cars song "Drive".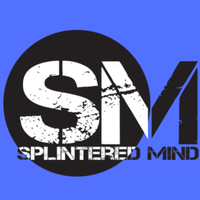 We recorded it for a publishing company who was looking to pitch the tune to an ad campaign for Uber (or Lyft, I forget which) and when we were finished I said "man, this is such a great song. What do you think about releasing it as a SM single?" Phil said "Let's do it. Your vocals are unbelievable on it". Well, that last part isn't completely true (recording the vocals actually made me want to quit singing.. haha) but Phil did agree that it would make a great SM song so we acquired the necessary rights and it's now set for a Friday the 13th release on December 13th. The song stays pretty true to the original but we definitely put our SM stamp on it.

If you've already pre-saved it on Spotify THANK YOU!! It really does help. (If not, please consider doing so HERE. (You don't have to have a paid account to do so.) 
However you listen to music please give us a spin on the 13th.  
see you soon, 
carl